I
Grief Camp will be
March 2 & 3 2018
Click Here to Download Application
Our book
Love, Remember,
Heal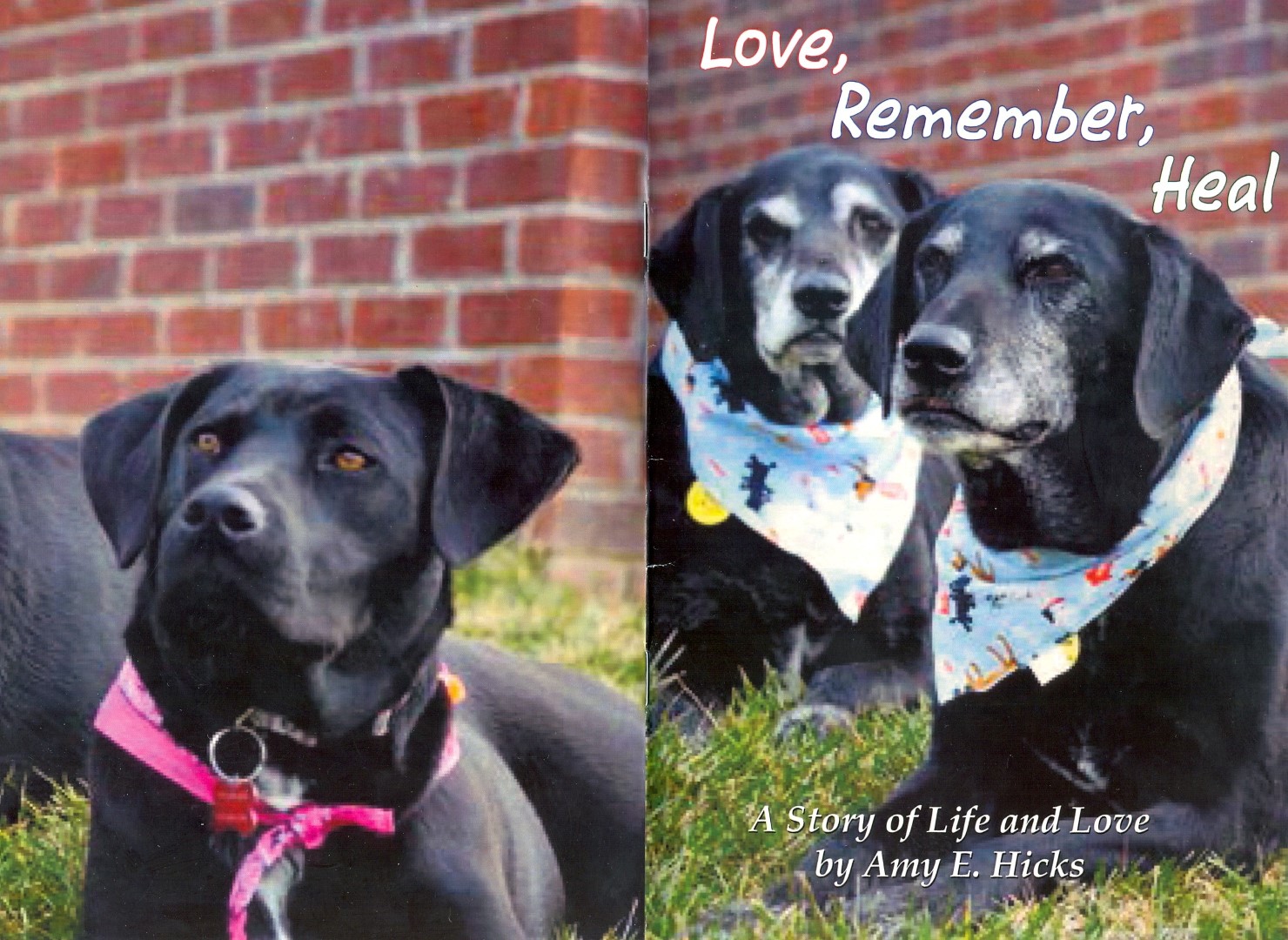 Books can be obtained by making a donation of at least $10.00 to Helping Paws Healing Hearts.
Your donation can be made by sending a check or using PayPal.
The donation button to the left will take you to our donation page, the donate button is at the bottom. If you do use PayPal please email us your information so we can send you a book. Thanks
To receive information on obtaining a book, please click here to send and email with your name and information


---
---
---
Click here for the latest TV interview!
---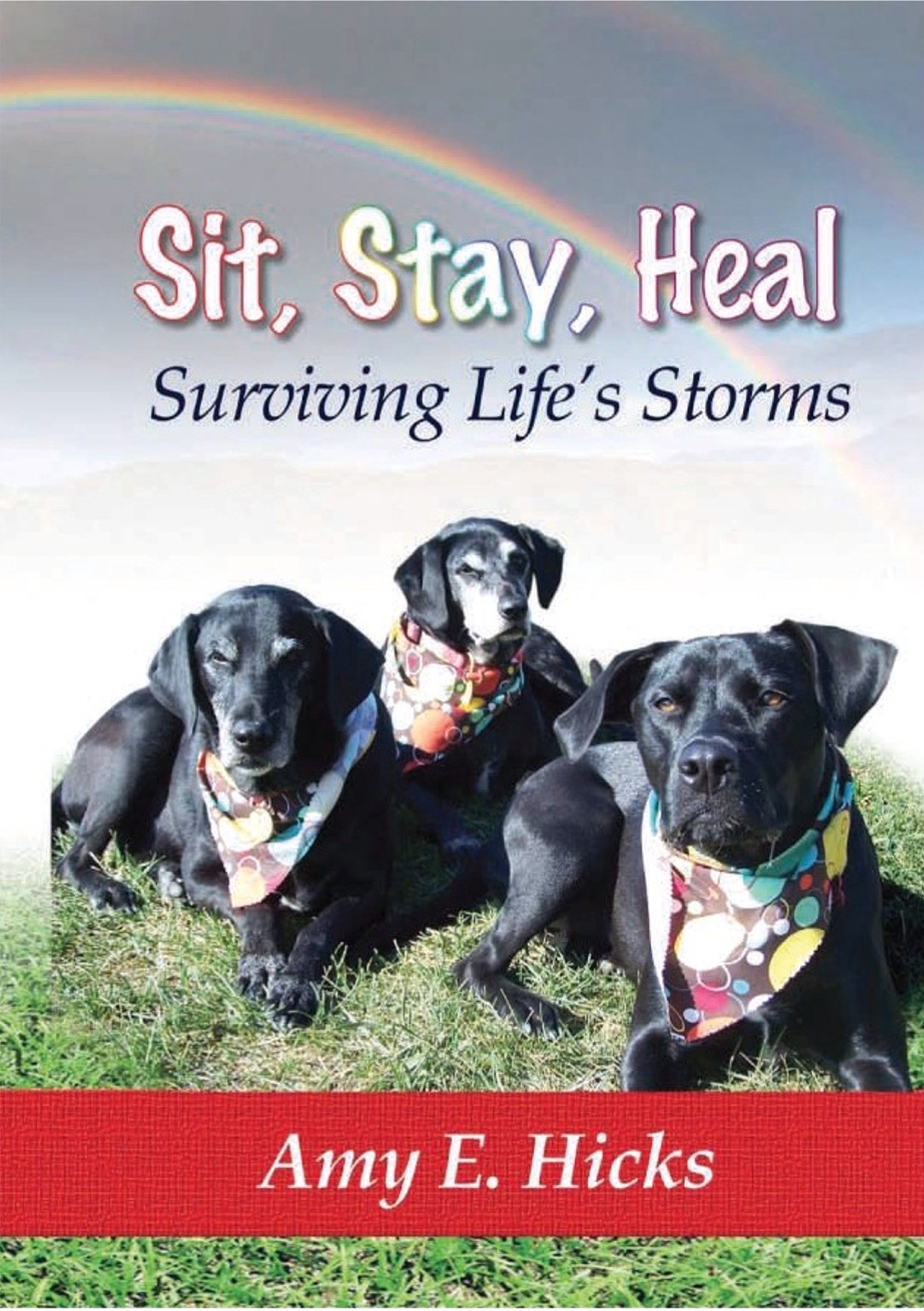 Check out our new book,
Sit, Stay, Heal
Surviving Life's Storms
Our story of the Tornado on April 27, 2011
You can have this book for a donation of $13.00 to Helping Paws Healing Hearts and help us touch more lives.

Click here to open order form.
Click here to send an email with any questions.

---
Check out our recent TV Interview
(Click Below to check it out)

http://www.youtube.com/watch?v=KUaOOCNL9iY

---
Helping Paws Healing Hearts web page, we are a 501 (c) 3 non profit organization.

Click on the below photos to go to the respective pages.
The NFL shouldn have it both ways, though. If it really wanted to avoid the Kaepernick "circus", it should have shut him down from the beginning. The NFL Game Operations Manual suggests: that, "all players must be on the sideline for the national anthem" and that they "should stand at attention, face the flag, hold helmets in their left hand and refrain from talking". NFL spokesman Brian McCarthy has said that just a suggestion for players (though the wording "all players MUST be on the sideline" seems hard to confuse as less than a requirement) and that they will not face disciplinary action from the league. So a league that is so anal about its players conduct that it told the Cowboys they couldn wear a helmet patch honoring police after the Dallas shooting is now okay with players having the full protection of the first amendment in the workplace? This is the same NFL that told DeAngelo Williams he could only wear pink cleats during October (when the league push for cancer awareness occurs) despite his desire to always honor his mother who died of breast cancer, and the same league that refused to let Avery Williamson wear specially designed 9/11 cleats. Doesn that seem hypocritical? For this class of player, something new was required: a wall
cheap mlb jerseys
to wall deep clean
cheap jerseys china
of their lives. "We talking homeboys or cousins who been with them since high school and were ruining their brand or trying to profit," says White. "One of my biggest clients had his house safe stolen, with hundreds of thousands in cash and jewelry taken." No arrests were made, but it was
cheap jerseys
"clearly an inside job they knew exactly when he be out and for how long." White sat him down and vetted his hangers on, most of whom were useless or worse. Prime Minister Benjamin Netanyahu's office said it will reopen gradually, after security evaluations on Sunday.Jordan, a custodian of the sacred compound,
cheap mlb jerseys
called for its immediate reopening.The closure, also something that rarely happens, meant a cancellation of noon prayers, which typically draw tens of thousands of Muslims from Israel and the Israeli occupied West Bank to
https://www.arizonadiamondbacksonline.com/andrew-chafin-jersey-c_21.html
the compound on Fridays.Unable to reach the shrine, some of the faithful performed prayers
cheap nfl jerseys
in the streets near Jerusalem's walled Old City and then dispersed quietly.Top News: Thai King Dies After 70 Year ReignNetanyahu quickly tried to allay Muslim fears, saying that the status quo at the
fake oakleys
Muslim administered site "will be preserved."Jordanian government spokesman Mohammed Momani said Israel must not take any steps that "would change the historic situation
cheap jerseys
in Jerusalem" and at the shrine.Israeli President Reuven Rivlin said that "we cannot allow for agents of murder who desecrate the name of God, to drag us into a bloody war."Palestinian President Mahmoud Abbas reached out to Netanyahu in a phone call, highlighting the concern about a possible escalation. Could have gotten to the mesh point right there, the quarterback and running back exchange, Mack said. angle was bad, and I played it too flat. I could have made it a lot easier for our cornerback David Amerson out there on the edge. runs the same play back and forth, shaking his head slightly. "I don't think he realized how hurt he was. He's an old school tough guy. You've really got to try and pull it out of him injury wise. We knew something wasn't right," Gase said. "When we finally sat him down and kind of really kept
cheap jerseys
asking him and asking him, and when we got it checked out, obviously the result was what it was." "Think 'yoga' from the time you rise until you walk out the door for work it's a mediation in motion." Do some shoulder openers in the shower while shampooing, blow dry your hair upside down to stretch out your hamstrings, and lunge into a warrior III while making your bed. May be difficult for the NFL to convince the 5th Circuit that this is truly an emergency, said Gabe Feldman, director of the sports law program at Tulane University Law School. argument
https://www.arizonadiamondbacksonline.com/jd-martinez-jersey-c_4.html
here is that the NFL could later enforce the suspension. was suspended by Goodell in August after the league concluded he had several physical confrontations last summer with Tiffany Thompson, a former girlfriend. Prosecutors in Columbus, Ohio, decided about a year ago not to pursue the case, citing conflicting evidence.